A pocket hose is a specail hose. It is supposed to make gardening easier.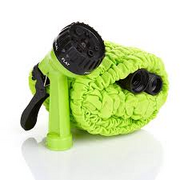 Construction
Edit
The pocket hose is black on the ends but green on the body. (Some exceptions of blue or black bodies). It is an accordian style, and stretches to a full length hose when the water is on.
The pocket hose comes in 4 different sizes, 25ft, 50ft, 75ft, and 100ft.
Design Style
Edit
It is designed like a fire hose, for speed, storage, and strength. It lasts really long time.
It is strong enough to pull a 5,000 pound car.
Features and Benefits
Edit
It can't be kinked or tangled.
It is not heavy like traditional garden hoses.
You don't need a coiling device.
Video Links
Edit
The image gallery for pocket hose may be viewed
here
.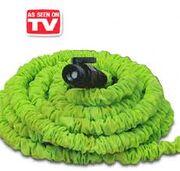 Ad blocker interference detected!
Wikia is a free-to-use site that makes money from advertising. We have a modified experience for viewers using ad blockers

Wikia is not accessible if you've made further modifications. Remove the custom ad blocker rule(s) and the page will load as expected.