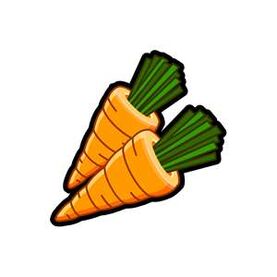 Carrots are long vegetables that are usually orange, but sometimes yellow. Carrots grow underground and are actually the root of the plant.
People say that they are good for your eyesight. The most commonly eaten part of a carrot is a taproot, although the greens are edible as well. It is a domesticated form of the wild carrot Daucus carota, native to Europe and southwestern Asia. The domestic carrot has been selectively bred for its greatly enlarged and more palatable, less woody-textured edible taproot.
The wild ancestors of the carrot are likely to have come from Iran and Afghanistan, which remain the centre of diversity of Daucus carota, the wild carrot.